Teeth Whitening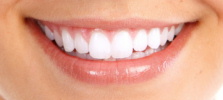 Using a proper whitening agent produces quick and effective results, giving you the brighter, whiter smile you always wanted.

Invisalign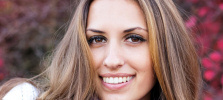 Invisalign is the best way to transform your smile without interfering with your day-to-day life using nearly invisible, removable aligners.

Dental Implants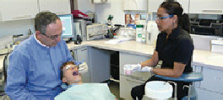 Replace missing teeth with a dental implant that looks and feels like your own natural teeth and helps improve eating ability as well as your smile!

General Dentistry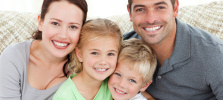 As well as our specilist services we provide complete dental care for individuals or the whole family in a state-of-the-art modern environment.

Victoria Dental Centre...your complete dental practice in Victoria, London!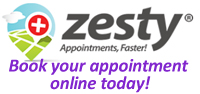 We are a well established dental practice in Victoria, South West London situated right opposite Victoria Station. Having completely refurbished our practice we aim to make it the most modern, friendly and best dental practice in London SW1. Call us today and speak to one of our friendly and informative front of house team about how our dental and orthodontic treatments and smile design can help you to build your confidence and appearance.

As well as our routine dental examinations and complimentary consultations our specialist treatments include dental implants, Invisalign aligners, Root Canal, Teeth Whitening , Cosmetic Dentistry , Root Canal Therapy/Treatment, Veneers, Damon Braces, Inman aligners and Simpli 5 treatments for quick, minor teeth adjustments. Everything about us is designed for and around you - our patients. 0% Finance is available to help you spread the cost of your treatments, you can find out more by speaking with our receptionists.

Whether you are looking for general dental treatments, teeth whitening services, where we use the latest procedures to give you whiter, brighter teeth in less time and at lower cost, or specialist dental treatments, to provide you with a better service we strive to be the best dentists in London!

We can also provide a 'same day' emergency dental treatment service.

We are open, honest, experienced professionals and offer you the real facts about everything dental that may concern you. Take a look at our information section where we have numerous information documents which you can download and find out more about our dentistry and dental services simply and concisely.

A wide range of dental treatments conveniently located in one centre
At our clinic we offer a whole range of dental treatments and services including:
Regular dental check-ups
Routine and preventative dental care including fillings and hygiene treatments.
Orthodontics - straightening or moving teeth to improve appearance and bite.
Periodontics - the treatment of gum and bone disease to prevent loose teeth.
Endodontics - the treatment of root canal and infections.
Cosmetic treatments including veneers, white fillings and teeth whitening.
Restorative care such as root treatments, crowns, inlays, bridgework, dentures and dental implants.
We have brought together a friendly, professional team of specilaist orthodontists and dentists conveniently based together at our dental practice in Victoria to offer you a wide range of treatments in one location. We aim high - to be the best dental practice in London - by combining modern design with the very latest technology, making it more painless for patients and dentists alike! Just contact our our reception to see how we can help you. As well as English our reception and nursing staff speak Spanish and Portuguese.


"
We have been clients of this practice for many many years. The practice is the most efficiently hygienic Dentists we have ever been to. We never have any qualms about coming for any sort of treatment. Aubrey Gottlieb makes having your teeth fixed FUN!

"

- Barb & David West
See how we can help you - book a consultation today on 020 7834 6161
Victoria Dental Centre,

330 Vauxhall Bridge Road
Victoria, London
SW1V 1AA
T: 020 7834 6161

Opening Times
Monday, Tuesday, Wednesday: 9.00am - 5.30pm
Thursday: 9.00am - 7.00pm
Friday: 9.00am - 5.00pm
Saturday, Sunday & Bank Holidays: Closed

There is an answering service where you are able to leave a message and we will respond to your call by the next working day.


Suffering From Aches & Pains Caused By Teeth Grinding? - Try Our Sleep Clench Inhibitor...
Do you suffer from grinding teeth (Bruxism)? We now have a solution for you! This system is new to our practice and Dr. Ronak Patel will be offering this treatment at £240.00. It will be tailor made for you in a single 1 hour appointment which would include a consultation on your history of symptoms. The Sleep Clench Inhibitor treatment, available at our London dental centre, provides instant relief and a good night's sleep by protecting your teeth from aggressive wear and significantly reduces the forces in clenching and grinding. It can be used in the relief of associated: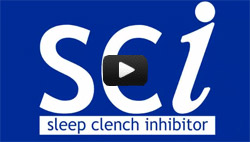 Ear pain,
Shoulder pain and pins and needles,
TMJ - Temporomandibular joint and muscle disorders,
Chronic Tension,
Migraines,
Headaches,
Bruxism.

You can find out more about our teeth grinding treatment by viewing the video on the right and to book your consultation with Dr Ronni Patel today on 020 7834 6161.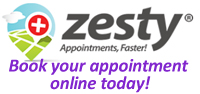 Great Dental Centre Reviews From Customers Making Bookings Online Through ZESTY...
" I would recommend Victoria Dental Centre with no hesitation, quality service, welcoming atmosphere, keep up the great work. "

" I was very pleased with Dr Patel's treatment recently, no doubts in recommending Victoria Dental Centre clinic to anyone. "
Victoria Dental Practice Receives Glowing Comments From First Time Customers...
95% of all Groupon customers that used Victoria Dental during the recent promotion said they would recommend a friend.

" Good dentists are hard to find. A great experience. "

" The dentist was excellent. Even gave me advice about my son's teeth. "

" Just the whole experience was excellent. "
Our Living Social Coupon Offers Are Well Received By Customers As Well...
86% of Living Social customers that used Victoria Dental during the promotion said they would return.

" I have bought a number of deals from Groupon and Living social. This deal was one of the very best.The business is very well decorated, the staff very welcoming, and the dentist was probably one of the best I have experienced. I had a thorough dental exam including x-rays and a scale and polish. I will now use VDC as my new dentists. "


Deal: Dental Exam with Scale and Polish
" My dentist was very professional and made me feel calm and relaxed. I would go again for treatments! "

Deal: Dental Exam with X-Rays and Scale and Polish
" Found the people friendly and very professional.. "

Deal: Dental Exam with Scale and Polish
" Very professional service. It was a lot of money but I think it's worth it. Very Good receptionists also! "

Deal: Course of Invisalign Braces